Mayra Jimenez an exemplar of speaking truth to power and effecting change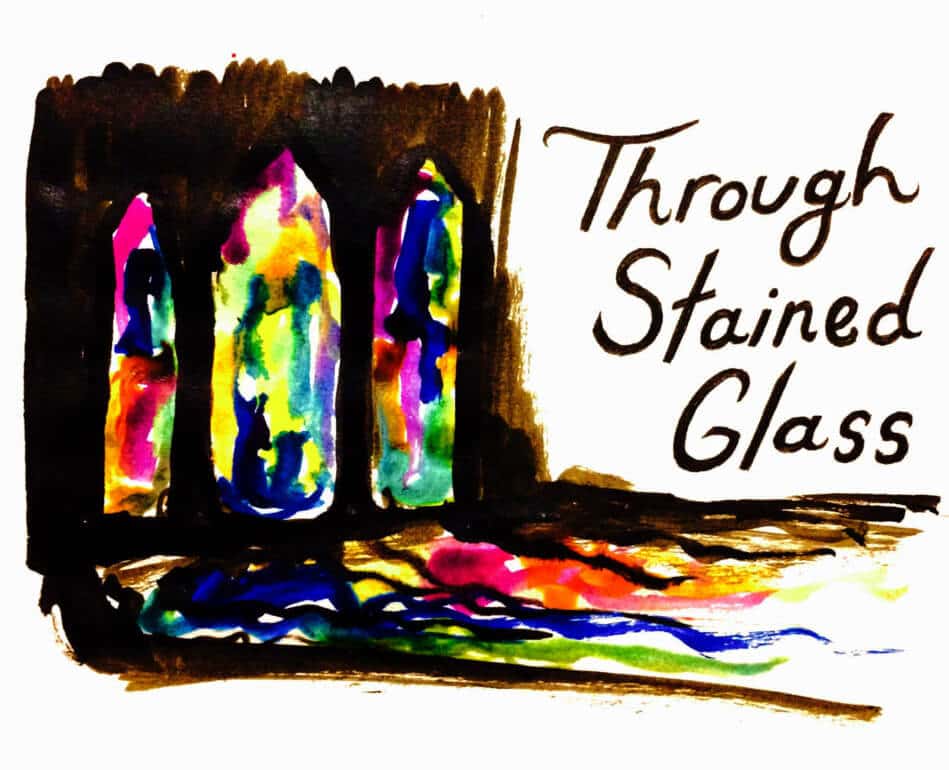 Last Saturday evening I attended a talk by Guatemalan activist and advocate Mayra Jimenez, sponsored by the Maritime Breaking the Silence group. She spoke about a fire at a government-run youth detention centre two years ago, in which 41 girls and young women died, as well as her work in providing support to family members and survivors, and her ongoing effort to achieve justice in the face of government abuses and failure to respond. She works tirelessly and persistently; it seems that this is the way to achieve justice.
Having heard Jimenez speak, it was an interesting coincidence that the following day I preached in the chapel on a text from Luke's gospel that deals with the theme of speaking truth to power and seeking justice. This month in the chapel services, I am exploring the model of discipleship provided by women in Luke's gospel, and last Sunday reflected on a parable that Jesus told about a widow denied justice by an unjust judge; nevertheless, she persisted. As a woman, and a widow, she had no leverage in standing up to the power and authority of the judge, but in her persistence, she wore the judge down and finally achieved what was rightfully hers.
I was reflecting that it was also just two years ago that Senator Elizabeth Warren was speaking against the confirmation of Jeff Sessions as attorney general, and seemingly contravened Senate protocol by allegedly impugning the character of another Senator. For this, she was censured, and silenced by a Senate vote for the duration of the hearing. An explanation was given of the ruling: "Senator Warren was giving a lengthy speech. She had appeared to violate the rule. She was warned. She was given an explanation. Nevertheless, she persisted." Those words became a catchphrase of the feminist movement in response to Trump's open misogynism and contempt for a just and open society.
Jesus' parable is both an interesting and difficult one.  In some ways, at a simple level, it is just a really perverse metaphor. The judge is unjust and unsympathetic, and finally gives in even though he will, as he says in the Greek, end up with a black eye – he will be shamed by giving in to one who, admittedly, is in the right, while he has power and she does not. However, through her persistence, she gains justice. Jesus says, in essence, God is not like that.  But there is more to it than that. It is a story of a judge who finally gives in before he is further shamed by this persistent, persevering woman.
It seems to me, as I look at those who work for justice across Canada and around the world, that the road is long and challenging. Demands are made for things to change, instantly and completely, and that doesn't happen. It must be tempting to give up or to try a different tack. The road to justice requires perseverance, persistence. It begins with listening and understanding, with stories being shared as took place on campus last Saturday; it is about being sensitive to the stories, understanding the needs, and listening to those impacted by injustice. It is about planning, working, lobbying. For true justice to be achieved, systems and structures need changing, and this takes time, often through incremental steps being taken. Persistence is needed.
Jesus addresses grave social and political injustices – the word of the gospel is a call not just to personal transformation, but to community, national and global change. Speaking from the prophetic tradition, he issues a call to do justice, always with kindness and love. And he reminds us that the road to the realm of peace and justice is long and hard. And that as we work, we may establish our own epithets: let it be said of us, when all is said and done: nevertheless, she persisted.