The MASU will be launching a formal complaint with Elections NB regarding alleged student voter suppression in Sackville after a number of students were turned away from polls on election day.
Many students were unable or had great difficulty placing their vote on election day. Students were turned away from the polls for a variety of reasons, but most were turned away at the polls for not having resided in New Brunswick for 40 consecutive days prior to the election.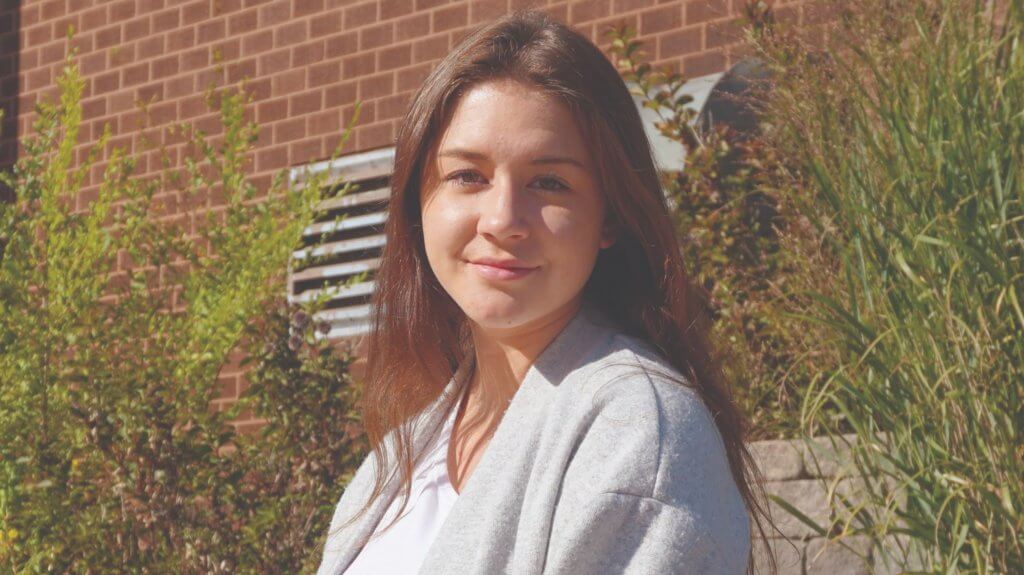 Sydney Thorburn, VP External with the MASU, and organizer of the Get Out the Vote campaign, commented on these events. "I understand that a lot of the workers at the polling stations are volunteers, and it was brought to my attention that they received 2-6 hours of training prior to being set up in those positions," said Thorburn."[In] my opinion, I think that you would have at least emphasized slightly the rules particular to student voters because we're in a university town, half [of the town's] population [is] students".
Both students and MASU members made calls to the Chief Returning Officer, William Hicks as well as the Chief Electoral Officer, Kimberly Poffenroth, inquiring about returning students' eligibility to vote. Throughout the day, there was a lot of confusion about how the qualifications for voting should be interpreted. Specifically, there was a lot of uncertainty about whether students should be allowed to vote or not. According to many students, their proof of residence issued from the university was accepted and denied at various points throughout the day, despite calls from Poffenroth confirming the validity of the document.
Erica Nowlan, a second year student studying international relations, commented on the lack of correct information being relayed to the volunteers working at the polls. After what Nowlan described as "3-hour phone-call shenanigans" between the returning office and Elections NB, Nolan found out she was eligible to vote in the election. "I finished voting, I was walking out and people were still having the same difficulties I had had earlier." said Nolan. 
Students reported feeling intimidated inside of the polls as well. With poll workers allegedly warning that some students would be committing voting fraud should they vote ーa crime punishable with time in jail. It sometimes took several tries before students could cast their vote. 
"They were chasing down students and telling them that they were going to be accused of fraud. That is absolutely intimidating, I don't want to go back to the polls if I'm getting accused of fraud," said Shaina Kennedy, a fifth year student studying geography and biology.
Some students also felt uncomfortable by the questions they were asked by the poll workers. Individuals were asked by poll workers if they were students upon arrival, a question some students thought was unnecessary. "They were definitely targeting students in terms of asking questions. The question ['Are you a student?'] is completely irrelevant to the voting process. Questions like 'Do you have a voter card?,' 'Are you already registered?,' just general questions could have been asked first to speed up the voting process" Thorburn stated.
Representatives from the MASU, students aiding in political campaigns, as well as many students in general were outside the polling station helping other students cast their vote and reassuring them of their rights throughout the day. MASU representative Venna Penney, offered to drive students back from the polls if they were turned away.
Over the phone with the Argosy, Paul Harpelle, Director of Communications and Community Outreach at Elections NB commented on the difficulties student voters faced. "We're extremely sorry about this," Harpelle said. "Since the election was in such a short time span, only 28 days, we couldn't pull together the polling stations on campus, which typically require months of forethought and planning," said Harpelle. "Typically when planning for elections, campus polling stations will have particular emphasis on the rules surrounding student voting and the polling stations for ordinary residents focus more on the knowledge that is important for them to be able to vote. The rules were being applied in the wrong way, a worker took it upon themselves to interpret it and that was not their duty."
Harpelle explained how the situation was resolved. "We ended up sending the returning officer [William Hicks] down to the polling station in order to clarify the rule. Although the damage is done, after every election we do a debrief and discuss what went wrong and what can be improved for next time," said Harpelle. "We'll make sure nothing like this happens again and that towns with college campuses know both the rules regarding ordinary residents and students." 
According to Thorburn, voter turnout remained the same as it was in the 2017 federal vote. That being said, there is no way of knowing how many votes were lost throughout the confusion and chaos of the day.
Higgs called a snap election on August 17 for September 14 after four party leaders failed to reach an agreement on the Conservative government staying in power until 2022. Higgs won a majority government for a second term and Megan Mitton (Green Party) maintained her seat in the Memramcook-Tantramar riding.