Policy 713 has always been about expanding protections for 2SLGBTQI+ youth. The policy's purpose states that it desires to "create a safe, welcoming, inclusive, and affirming school environment for all students, families, and allies who identify or are perceived as 2SLGBTQI+." However, this past summer, Policy 713 came under mass scrutiny due to an amendment made by the New Brunswick government. The amendment changed how school faculty oversees youth who wish to change their preferred name at public schools, with the amendment stating, "formal use of preferred first name for transgender or non-binary students under the age of 16 will require parental consent."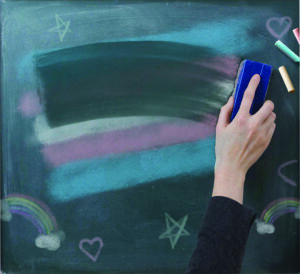 Soon after this amendment, protests started, with some likening the choice by the government to anti-2SLGBTQI+ policies made in the United States, such as the "don't say gay" bill in Florida. However, the cry of backlash also sparked my search for what a school community can do to uplift its queer youth. I spoke with Dr. Sara Thomas, one of the spearheads of Mt. A's  gender affirming care-clinic, to gather information on why Mt. A implemented the project and its current successes for its users.
The Gender-Affirming clinic is new on campus —as well as the larger Sackville community—this year. "The clinic provides community access to gender-affirming care which has historically been difficult to access in this area," said Dr. Thomas. For current students, "having the clinic on campus offers easy access to students and community members." In addition to the scope of the project, we discussed the importance of having spaces for queer students, with Dr. Thomas noting, "gender diverse students can face increased barriers to care. Having a safe space to access medical care and especially gender affirming care is an important step towards equity." Regarding community feedback, Dr. Thomas says that it has "been very positive." 
Moreover, accessibility not only spans the 2SLGBTQI+ community, but the larger school population. I spoke also with Matthew Matson, the director of Accessibility and Student Wellness at Mt. A. In regards to the need for accessible spaces on campus, Matson said that "as Dr. Thomas noted, accessing gender affirming care in the province has been difficult for some. Opening a clinic on campus has provided another access point, while also demonstrating that we support this care. This is also the first time we have operated a clinic that is open to community members. Mt. A has a great connection with Sackville and the surrounding community and building relationships with community is a strength of Mt. A." In addition, on the feedback they have received Matson replied, "we have had some very good feedback. Dr. Thomas and I were interviewed by CBC in Moncton, Saint John, and Fredericton shortly after the clinic opened. People have reached out to commend us for opening this clinic, and I have spoken to physicians who have given positive feedback for the specific care this clinic provides."
As the school year progresses, the direct effects of Policy 713 will come into view. However, the progress of the larger community can help mitigate the potential negative effects of Policy 713 on youth in New Brunswick. Accessibility is vital everywhere and even small steps can create a large difference. 
To access the Gender-Affirming clinic services as a Mt. A student, you can visit the Mt. A website, under primary health care. Referrals are not required to access the clinic. The clinic is located on the ground floor of the Wallace McCain Student Centre. To make an appointment, email [email protected] or call (506) 364-2163.