Mounties now looking hopefully towards the championship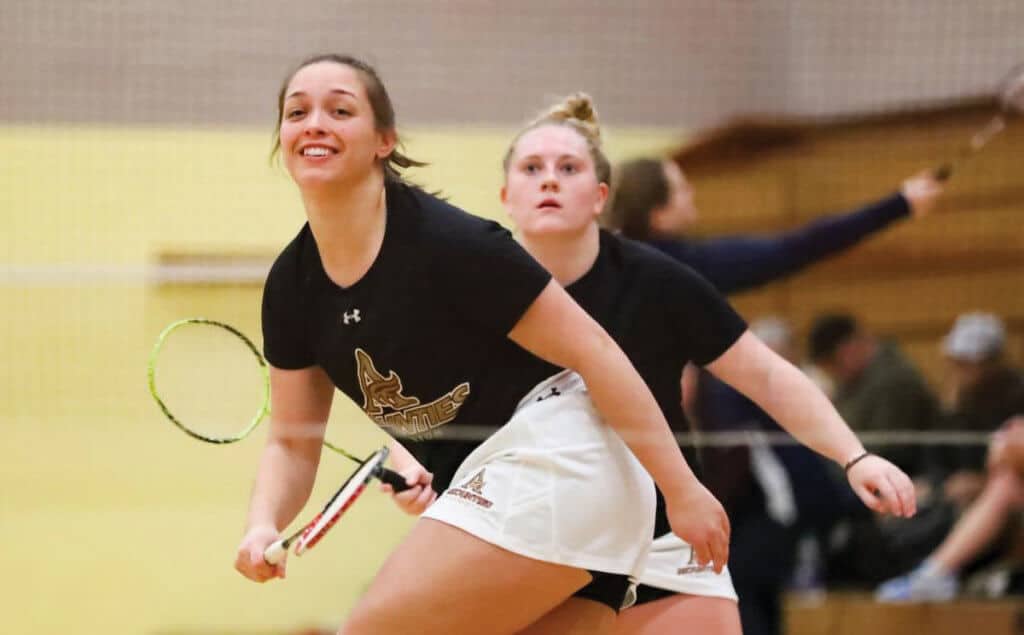 During the Atlantic Collegiate Athletic Association (ACAA) Badminton Tournament, the Mounties badminton team took first place, followed by University of King's College in second and Dalhousie Agricultural Campus in third.
This has not been the badminton team's first successful season: in the past 10 seasons, the Mounties have captured the ACAA championship banner nine times.
The current 2018-19 season began with an uncertain start for the team, which had a large turnover due to injury and loss of graduate players.
Steve Scott, the head coach of the badminton team, still feels sure of the team's success, despite the turnover. "This season we are in a period of development with our team, as some of our top players have graduated and King's has been aggressively recruiting and developing some top players over the past few seasons, thereby making them much more competitive," Scott said. "Saying that, our team still has more depth of good players than our competitors so we are still [favoured] to win the regular tournaments."
Adam Peck, a second-year music student, is playing his first year on the badminton team and placed second in the men's double event with Andrew Cundill. "This season started a little rough due to injuries and we've been fortunate to have a full team again," Peck said. "Lately there's been some great teamwork and our doubles games have seen a lot of improvement."
During the ACAA tournament, the Mounties placed first in three of the events, and second in another six. "This past weekend, as a whole, the team played to its potential, which allowed us to win," Scott said.
As the team approaches the ACAA Championships, they are training routinely to prepare for the event. "We prepare for our tournaments through our regular varsity practices by doing various intensive drills, whether they be footwork, strokes or rotation drills," Scott said. "Several of our team members will also train and practice outside of our regular three varsity practices per week."
Madison Morrissey, a fourth-year history student, is playing her fourth year on the badminton team and placed second in a women's double event with Selina Gaudreault and in one of the women's single events.
"Our team's strengths this year have been our commitment and dedication as a team to practices and tournaments," Morrissey said. "Our bond as a team also helps with our progression through the tournaments and practices."
Morrissey is playing her last year on the badminton team before she graduates, but anticipates a strong team in the upcoming years. "I look forward to seeing all the returning players come back as a stronger and competitive team," Morrissey said.
The team has one more event on Saturday, Feb. 2 at Dal AC before the ACAA Championships, which are taking place on Saturday, Feb. 16 at their home location, the Mt. A Gymnasium.
"[I'm] looking forward to how our team handles the championship," Peck said. "Our team is definitely running for winning the championship."