The owners of Mel's Tearoom bought the building in which they are currently located on March 4, after another Sackville business made an offer to buy the space.
The instantly recognizable neon sign reading "Mel's Tearoom" has been a quintessential Sackville symbol since it was installed in 1945 when Mel's moved into its current location, the Cahill Block. Mel's was originally opened in 1919 by Melbourne Goodwin as a fruit and ice cream bar. After being owned and operated by the Goodwin family for four generations, it was purchased by its current owners, Ken Mikalauskas and Lara Ross, in 2012.
The owners of Mel's announced the potential closure or relocation of the business on their Facebook page on Feb. 27, sparking fears over the loss of the establishment. Fourth-year student Gultaj Sangha said that Mel's is an important part of Sackville. "It is Sackville. Trying to kick them out or move them is like trying to say, 'Sackville has to make space for something other than itself,'" he said.
Mel's has been a community landmark and sweet-treat retailer for nearly a century, and has left its mark on generations of Tantramar residents. Fourth-year student Benjamin Morton has been frequenting Mel's since his first year at Mt. A. "Within my first week here, everyone said, 'go to Mel's, it's the place to go,'" he said. He also said that the Mel's closure would have added to the recent loss of other local historic landmarks such as the CBC International Radio Array and the United Church.
Mel's' announcement regarding their potential closure also caused rumours regarding the identity of the buyer. Neighbouring restaurant Song's Chopsticks was the target of such speculation, which was charged with racial hatred. The owner of Song's, Brian Kwon, said in an interview with CBC, "My daughter was crying yesterday night, so I am sad too," referring to the racially charged comments his family had received. Song's Chopsticks released a Facebook status on March 1.
"Amidst rumours that an existing restaurant is buying Mel's, the Song family would like the community to know that we are not buying Mel's. We have been in our space for almost two years, and are happy in the current location that we are in," the statement read.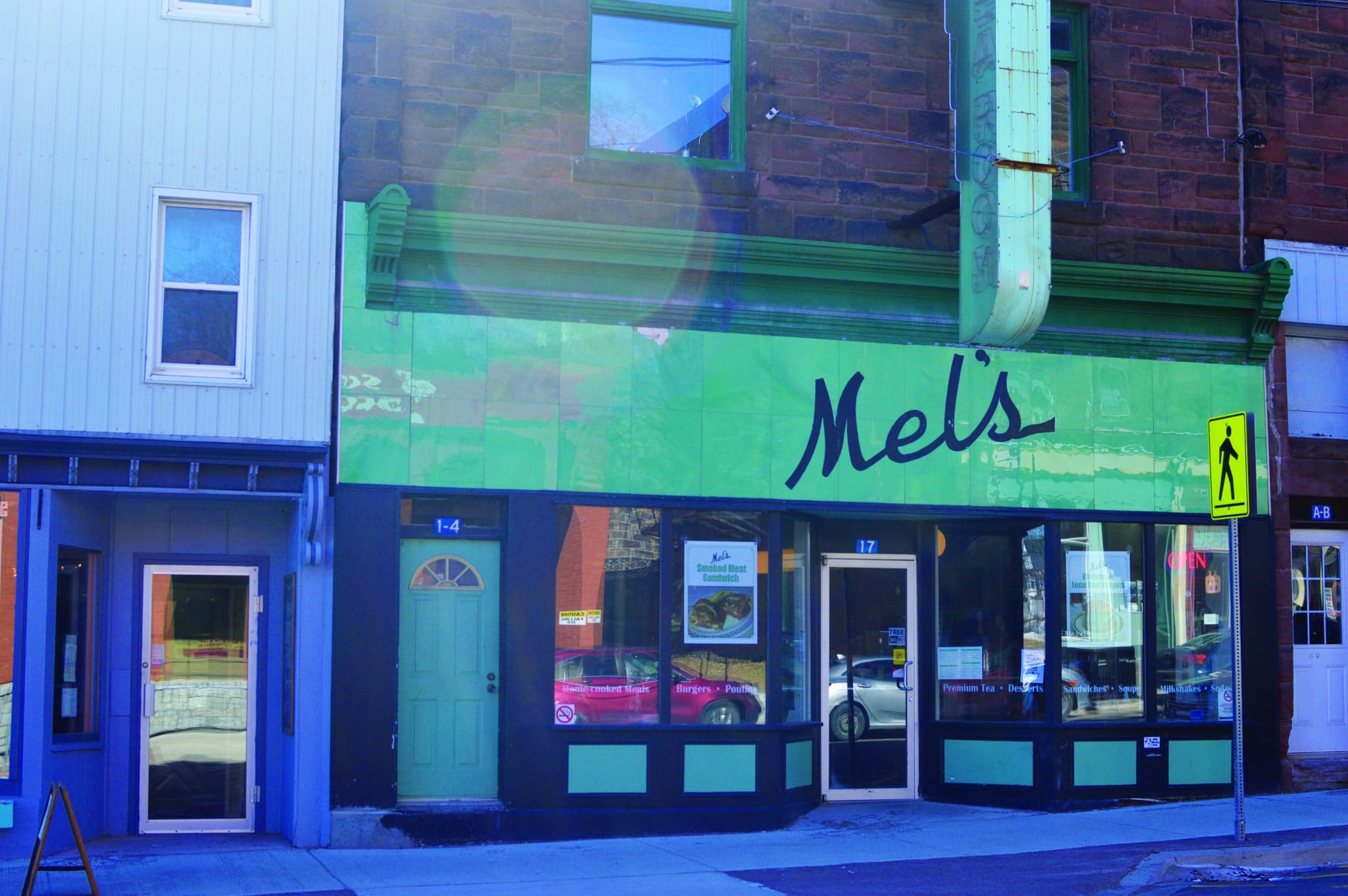 There is no official information as to who the potential purchaser of the building was.
Following the announcement that Mel's' offer to purchase the building was accepted and that they will remain at the current location, owner Ken Mikalauskas said that they were overwhelmed by the support from the community, which he says will motivate their work at the landmark that is Mel's Tearoom. "It amazes us to see just how many lives this restaurant has touched – it represents so many good memories for people. It's important for us to maintain this little piece of rich local history," Mel's wrote in a Facebook status.