Mt. A students learn how to budget and build good credit score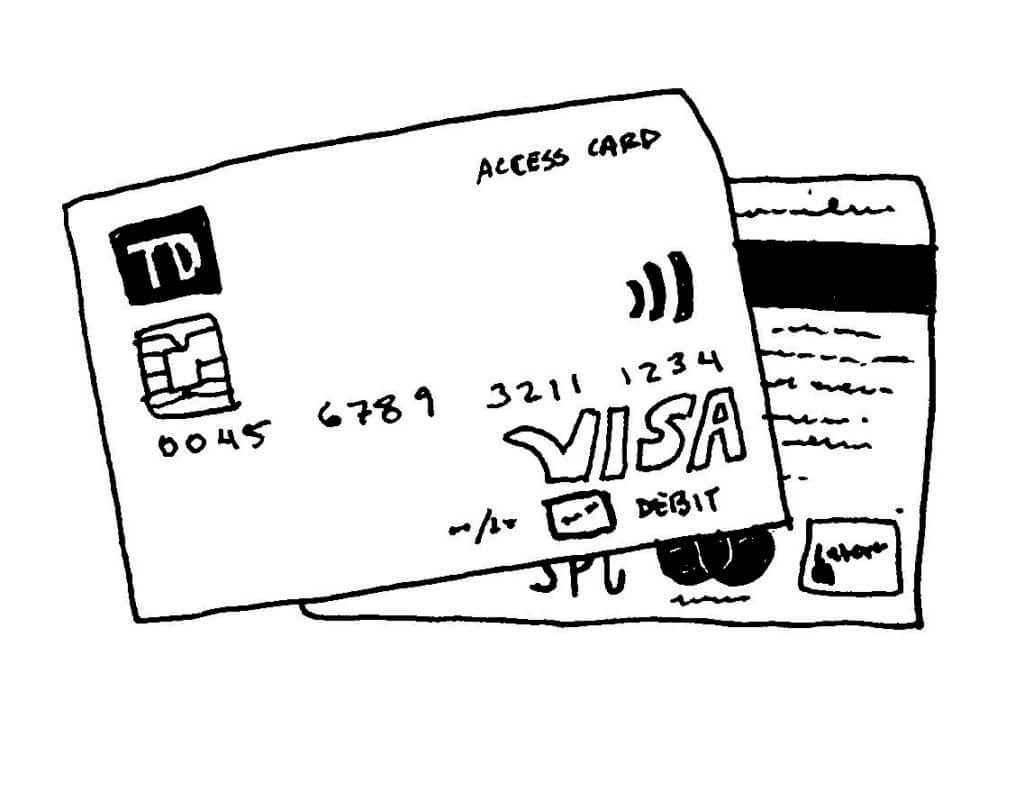 On Tuesday, Jan. 28, Chris Burke, the branch manager from RBC Sackville, spoke to students about budgeting and credit.
Burke said that he was not here on behalf of the bank, but rather to give advice, saying his talk would simply be "stuff I wish I had known when I was in school."
Burke started off with budgeting, defining it as "a tool to help you track and manage money." He said that when budgeting it is important to not only track what your income and expenses are, but also to see how much you can spend and save. Burke said that students often forget about the last two and that "If you're forgetting the last two your budget won't balance."
Burke said that there is no perfect way to budget. "What you have to find is the right way that is going to work with you, because all of our goals are different," he said. "It is about prioritizing and getting what is best for you."  He also said that you have to prioritize your personal essentials, items that are important to you personally. Burke gave an example of this in his own life: "I don't drink coffee; coffee is not essential to me. I drink Diet Coke. Diet Coke is my life blood. If I do not get my Diet Coke, they do not like me at my branch. I need my Diet Coke and I prioritize that. It is the same thing for you: find out what you need to have a good life."
Burke gave out some practical tips that students can use to save money. He said that students should not hesitate to show their student card in order to get discounts. He also said to share subscriptions with friends, buy second-hand and have a saving apps like Groupon.
Burke also spoke about something called a "slush fund." This is a fund that students should use for emergencies. "Put aside one per cent of the money you have coming in for emergencies," Burke advised.
Next, Burke spoke about how to build good credit. His advice to students was to "start early and be patient. When you turn 19, if you don't have a credit card, you need to get a credit card, because you want to start early."
He said that when it comes to credit, banks look at the "five Cs of credit." These are character (how you're managing your money), capital (how much money you have), capacity (how much you can afford), collateral (assets or security) and credit history.
"The better your credit score, the more doors that will open for you." A credit score is a number between 300 and 900 that represents how good your credit is. An average credit score is between 600 and 750.
Burke said that the elements that make up credit score are your payment history, account history and credit variety. Burke said that you should not have too many credit cards because it can hurt your credit score: "No one needs five credit cards. If one gives you the rewards that you need plus you can manage it within your budget, you don't need a second credit card. You're increasing your overall risk and possibly your overall costs."
"I like how it was quick. I know it's hard to get a lot of information in an hour but the representative from RBC did a good job," said Emma Penton, a second-year student who attended the event. "The most valuable thing is definitely related to credit and credit cards and credit scores. It all makes more sense to me now. Now I have a set plan on how to actually be more mindful with my credit card and how it can benefit me."