Low turnout numbers not indicative of a break in Mount Allison tradition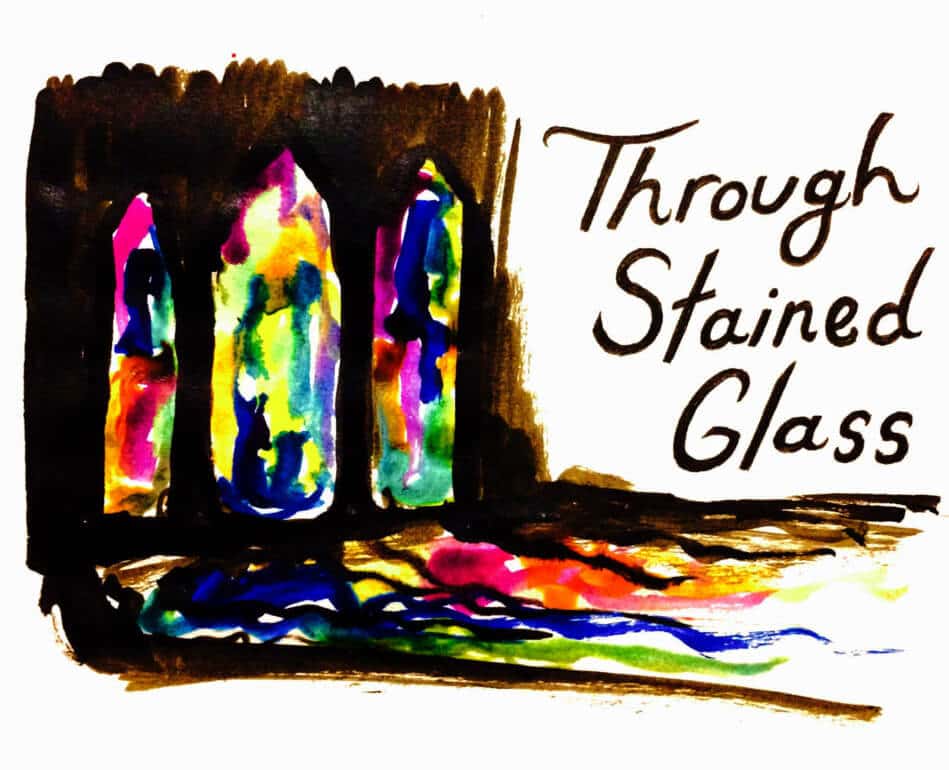 It is a rare day that Mount Allison closes due to weather, but it has happened a couple of times this winter. On both occasions, it was due to loss of power rather than simply volume of snow. I took advantage of the closure to linger over coffee and look out the kitchen window at my backyard, busy with avian life, before heading to my study to complete preparations for Sunday worship in the chapel.
The chapel vespers service on Sunday evening continues week by week, although in this secular age the attendance is lower than it used to be. When I began at Mount Allison, a Sunday congregation would number 50 to 60; congregations this year are typically less than 20, and sometimes I wonder how much longer I will continue the practice of Sunday evening vespers. But as I looked out the window last Friday, with time to linger, I noticed again the linden tree growing in my backyard. This tree stands almost 30 feet high, and on Friday its branches were home to several chickadees and a dozen mourning doves; underneath, I counted over 40 pheasants, feasting on cracked corn I had set out. That tree was planted over 25 years ago; then, it was less than six inches tall, and would surely have not survived if even one bird had stepped on it. That little tree was a gift, given to us by a woman who was almost 100 years old; she was driven to our home by her daughter, and waited in the car while her daughter and my wife found a suitable spot and planted the little tree in the ground. I stood and talked with her, and learned that the little tree that she had brought out was a shoot from the linden tree planted by her grandfather, the first president of Mount Allison, Humphrey Pickard. As I look at the tree now, suddenly time collapses, and I am reminded of the deep and living tradition that is Mount Allison.
Our numbers at the chapel may be small, but we continue that deep and living tradition. In the early days of Mount Allison, 180 years ago, vespers or Sunday evening prayers were held in the home of the president. The president was in attendance, of course, and often led the service himself; he was educated to be a Methodist minister. In those very early years, the entire faculty was present (both of them!) and all the students came. They were all male, and there were only seven.
Over the years, vespers took on different forms, being led by local Methodist clergy and different faculty members in turn. A chapel – in memory of William Black, the itinerant Methodist preacher in New Brunswick in the late 18th century – was eventually established on the top floor of Centennial Hall. That building was named for the 100th anniversary of his first foray into preaching in the 1780s. In 1957, the first full-time chaplain was hired, and in 1964 the present chapel was opened. Daily prayers had sometimes been a part of the Mount Allison tradition, but the Sunday evening service always continued.
Mount Allison has grown and changed since its early days and changed even since I began my work in 1993. There are more students, there is greater diversity in the student body, and there is a multi-faith prayer room in the Student Centre. There are Hindu, Jewish and Muslim student groups, but more students than ever before are not religious at all, and the tone of the age and the culture of the campus is far more secular. Still, the magnificent and dedicated chapel hosts a regular Sunday evening vespers service. The tradition continues, and those who attend the service continue to uphold and to be a part of a tradition that reaches back to the 1840s.
We gather to hear the word, to reflect on spiritual discipline in our lives, and to pray for ourselves, our campus and indeed our world. We continue a tradition, connecting with those who have gone before across the years, and those more recent graduates who still hold fond memories of the chapel, vespers, and the peace and sense of community offered in that place. The linden tree in my yard grows and connects me back to Clementina Godfrey, and to her grandfather, and through him to the very beginnings of Mount Allison. From those beginnings comes the University we know today, and also that living piece of Mount Allison history in my backyard; as I look at the tree, I am reminded of the long line of people extending back to the very beginnings of Mount Allison. From small seeds and shoots, mighty things grow. I only hope that, as I preside over the weekly vespers services, I continue to plant small seeds and shoots of faith that will one day grow to be mighty trees.